The end of an era...and the beginning of a new one!
On April 11, 2015, our laboratory group, along with Dr. Doug Bowman's 3D Interaction group, renovated the Black Lab in Knowledge Works II.
We dismantled the Gigapixel display, most of which will be repurposed for research in other departments, vizblocks, and unused equipment stands. With this new free space, we will be able to implement a staging area for the Cube at ICAT! This is a wonderful opportunity for our department to develop software and experiments for the Cube.
This may be the end of the Gigapixel era, but it's definitely the start of a new and exciting one!
Thanks to everyone who came out to help.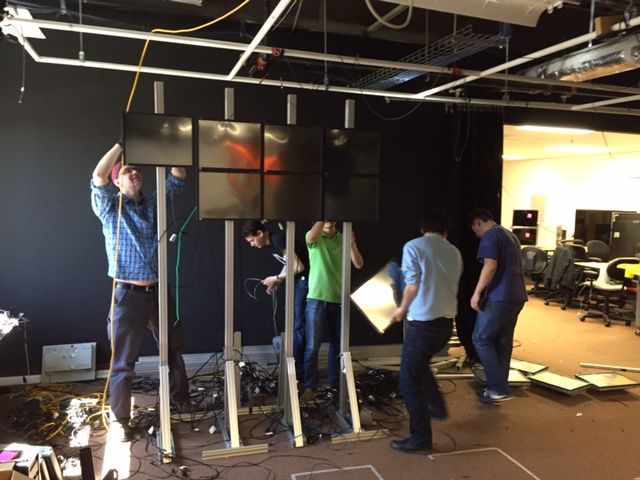 InfoVis Taxomony: